Instructions for use
First, trenching
Digging trenches to fit the drainage system. Draw the center line of the proposed drainage operation before digging the trench. The size of the trench should be enough to place the finished drainage ditch and the size of the cement concrete foundation (note: the cement strength needs to be greater than 25Mpa). As shown below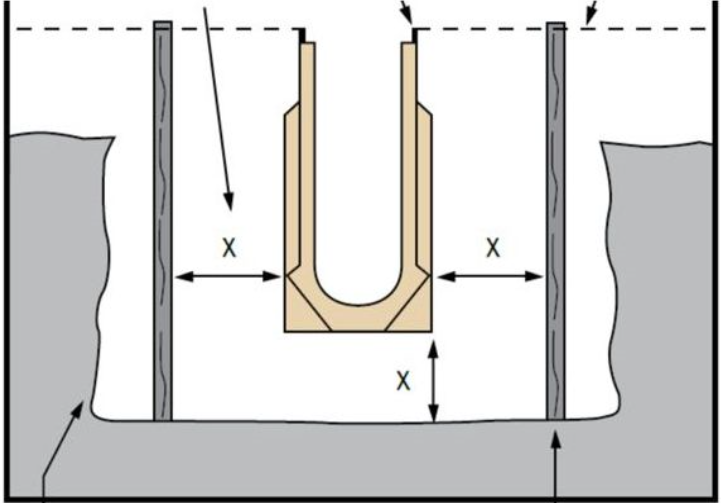 Note: X size is selected by pressure level
Pressure Level

Carrying capacity

Cement thickness on both sides and bottom

Application range

 

A15

15KN

> 80MM

For pedestrian and bicycle traffic areas, and small green areas.

 

B125

125kn

> 100MM

Sidewalk, pedestrian zone, small area, car parking.

 

C250

250KN

> 150MM

Curb stone areas for roads and sidewalks.

 

D400

400KN

> 200MM

Road and pedestrian street driving areas, parking lots, and areas where various vehicles are allowed to enter.

 

E600

600KN

> 250MM

Non-public transportation areas, roads with particularly high vehicle load requirements, such as industrial site transportation routes.

 

F900

900KN

> 250MM

Special areas, such as: aircraft manufacturing, maintenance facilities, civil and military airfields.
Second, the drainage ditch positioning
1. First draw the line to determine the height position in the direction of the drainage ditch. Use a small pile of hard cement concrete to place it at the bottom of the trench, and place the drainage ditch on it. Adjust the height of the pretension line to be the same.
2. After the drainage ditch is leveled, cement bumps at both ends of the drainage ditch are covered by the same concrete.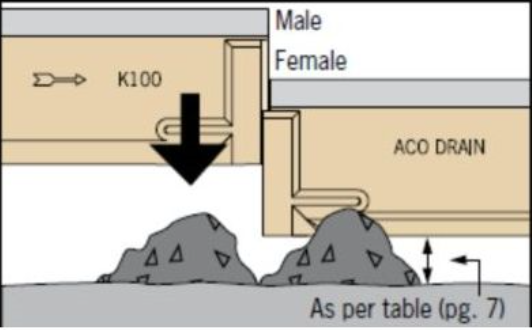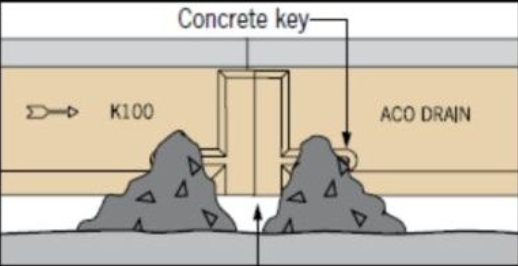 3. Install the water collection tank first, and then install the finished drainage ditch in sequence. Note: The direction of the arrow on the drain is the direction of the water flow.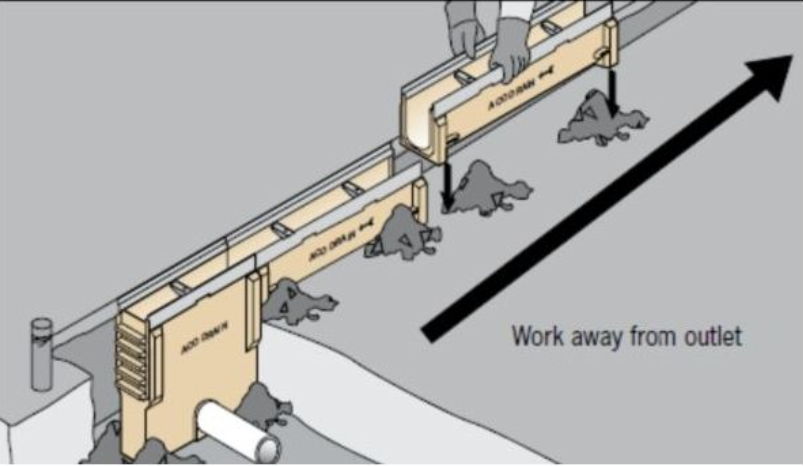 4. Install the finished drainage ditch in the same way until the installation is completed.
3. Pouring cement concrete
1. Cover the ladle with wooden board or plywood before pouring to prevent debris from entering the drainage ditch.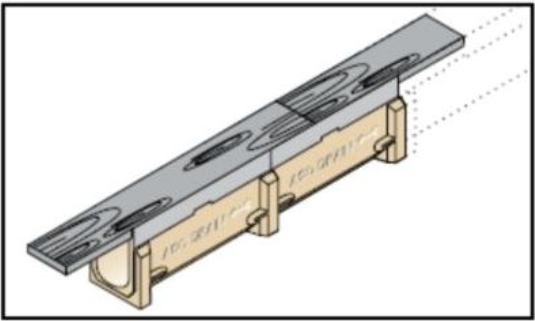 2. If the rafter is not installed, use an angle iron with the same width as the rafter to open the drainage ditch. Or install the mule while pouring.
3. The first pouring: After the support at the bottom of the drainage ditch is hardened, cement concrete can be poured on both sides, and both sides need to be uniformly poured at the same time, and vibrated with a vibrating rod. The pouring height can be the same as the highest point of the bottom support.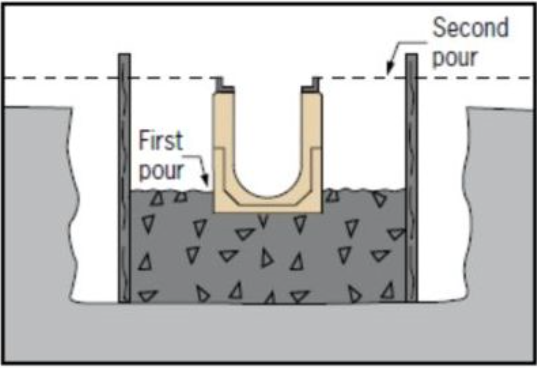 4. After the first pouring is completed, the second pouring can be performed immediately until it is completed.
5. When pouring is completed, use a flat trowel to scrape out the slope for the water to flow into the drainage ditch. Adjacent pavements must be above the drain level (approximately 3 mm), which ensures that all water enters the drain.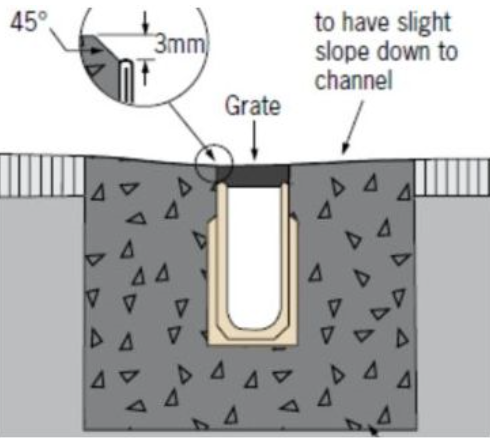 6, the general cement concrete expansion joint spacing 4-6 meters (slit width 2-3CM). Expansion joints on the road surface and butt joints of two drainage ditches are required to be on the same line.
Fourth, other instructions
1. Method for connecting drains